1.2: Military
Last updated
Page ID

68357
\( \newcommand{\vecs}[1]{\overset { \scriptstyle \rightharpoonup} {\mathbf{#1}} } \) \( \newcommand{\vecd}[1]{\overset{-\!-\!\rightharpoonup}{\vphantom{a}\smash {#1}}} \)\(\newcommand{\id}{\mathrm{id}}\) \( \newcommand{\Span}{\mathrm{span}}\) \( \newcommand{\kernel}{\mathrm{null}\,}\) \( \newcommand{\range}{\mathrm{range}\,}\) \( \newcommand{\RealPart}{\mathrm{Re}}\) \( \newcommand{\ImaginaryPart}{\mathrm{Im}}\) \( \newcommand{\Argument}{\mathrm{Arg}}\) \( \newcommand{\norm}[1]{\| #1 \|}\) \( \newcommand{\inner}[2]{\langle #1, #2 \rangle}\) \( \newcommand{\Span}{\mathrm{span}}\) \(\newcommand{\id}{\mathrm{id}}\) \( \newcommand{\Span}{\mathrm{span}}\) \( \newcommand{\kernel}{\mathrm{null}\,}\) \( \newcommand{\range}{\mathrm{range}\,}\) \( \newcommand{\RealPart}{\mathrm{Re}}\) \( \newcommand{\ImaginaryPart}{\mathrm{Im}}\) \( \newcommand{\Argument}{\mathrm{Arg}}\) \( \newcommand{\norm}[1]{\| #1 \|}\) \( \newcommand{\inner}[2]{\langle #1, #2 \rangle}\) \( \newcommand{\Span}{\mathrm{span}}\)\(\newcommand{\AA}{\unicode[.8,0]{x212B}}\)
THE TRANSITION fROM WORLD WAR I to World War II led to a change in Armed Forces policies from discharging those who had committed the act of sodomy, to discharging those with "homosexual proclivities" —regardless of whether any sexual act had been committed. Nonetheless, because of the dire need for soldiers during World War II, the Armed Services did not strictly enforce its policies, and great numbers of gay and lesbian people served with distinction in World War II.
After the war, the number of expulsions for homosexuality increased three-fold. The Armed Force expelled many gay and lesbian service members under a blue discharge. Blue discharges were not dishonorable, but did disqualify the veteran from receiving benefits and subjected them to discrimination when seeking future employment.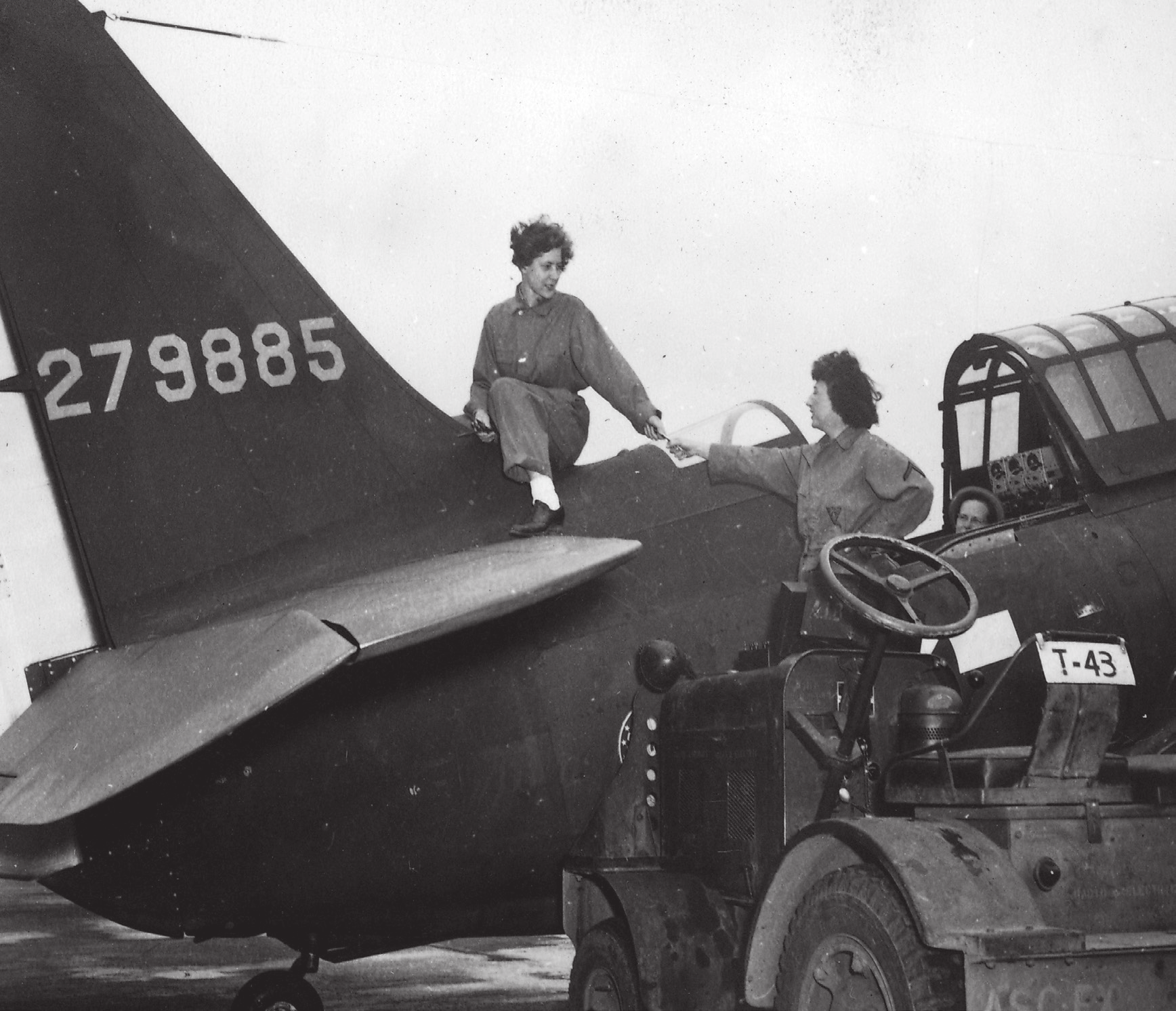 The Veterans Administration discontinued blue discharges in 1947, but replaced it with an undesirable discharge category that continued to be used against gay and lesbian service members. In 1949, the Department of Defense issued a statement that required the expulsion of all known homosexuals from service. While the Korean War and the need for military personnel led to a temporary drop in discharges, the end of the war saw the high number of expulsions for homosexuality resume.